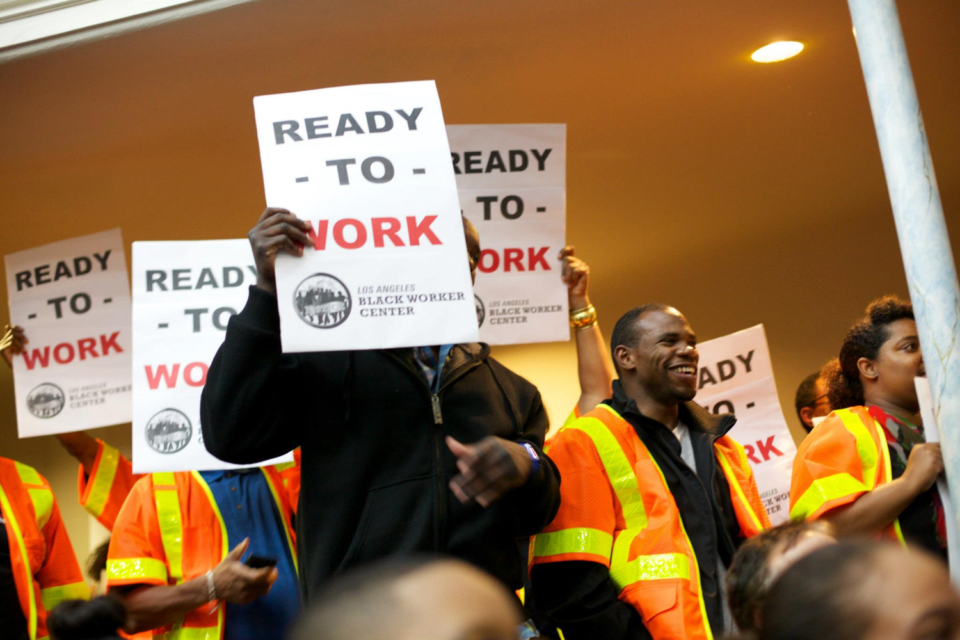 Sign this Petition to Update Executive Order 11246!!
The Black community faces a job crisis of too much unemployment and too many low-wage jobs. We need good jobs for Black workers and the unionized construction industry is one industry where workers can earn an income that helps to sustain their families. But currently, Blacks are underrepresented in construction. The Department of Labor can help increase the number of Blacks on construction sites by updating Executive Order 11246.
In 1965, at the height of the civil rights movement, President Lyndon B. Johnson signed into law Executive Order 11246, which established non-discriminatory practices in hiring and employment on behalf of the U.S Government. This pivotal regulation was the first to set standards for diversity on federal and federally-assisted construction projects. These standards have not been updated in 36 years.
The Los Angeles Black Worker Center, the National Black Worker Center Project, Black Lives Matters and other organizations are working with several congressional representative to urge the Department of Labor make these changes. Please sign this petition.
Take Action Now